A few examples of my work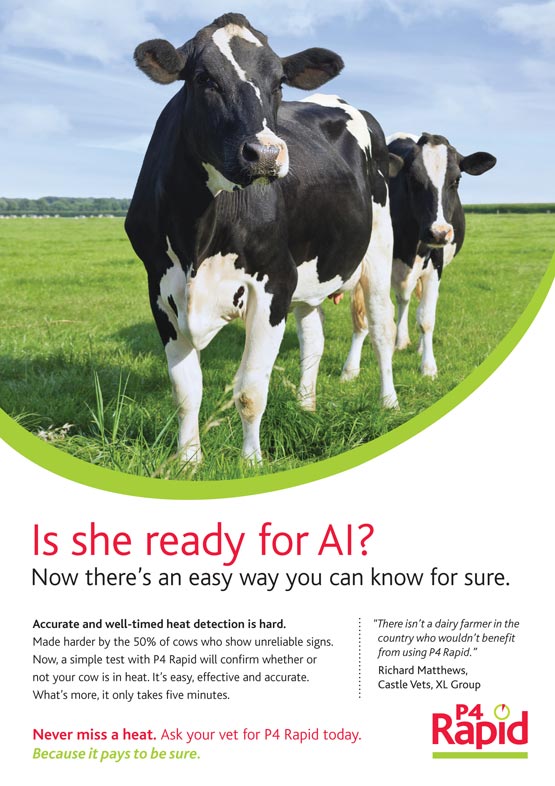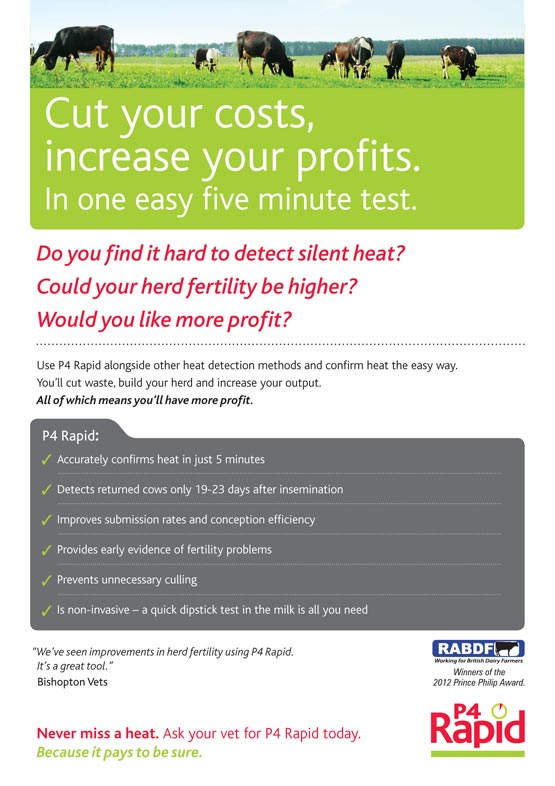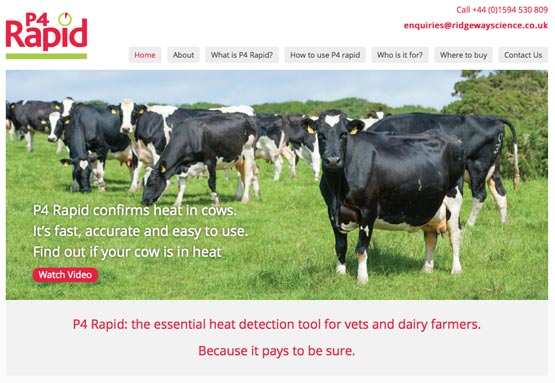 Multiple marketing materials for Ridgeway Science
Client: Ridgeway Science
Agency: LimeGreen Marketing
Background: Ridgeway Science makes a test kit, P4 Rapid, that confirms if a cow is in heat. Because it's so accurate, quick and easy to use, P4 Rapid saves time and money for vets and farmers. However, sales of the kit were not as good as they could be.
In 2014 Ridgeway Science took on a new head of global sales and marketing, Cheryl Barnes. Through LimeGreen Marketing Cheryl updated all the marketing materials for P4 Rapid. As I'd worked with Cheryl before she introduced me to Katie at LimeGreen so I could write the copy.
What I wrote: Website, leaflet targeting farmers, leaflet targeting vets, sales letter to vets, packaging materials, three video scripts.
What they said: "If you need help with words, then you need Sarah! But then most businesses need Sarah in my opinion. She's the best copywriter I've worked with by miles and has an incredible knack for getting under the skin of a business and finding exactly the right words to sum it up and promote it to potential / existing clients in a compelling way. No business should be without a good copywriter and Sarah is the best. HIGHLY recommended. Get in touch with Sarah today. You won't regret it!"
Cheryl Barnes, Head of Global Sales & Marketing, Ridgeway Science
Website for 4 Sided Triangle
Client: 4 Sided Triangle
Background: 4 Sided Triangle was a network of freelancers operating as a virtual agency. Although the network isn't active at the moment I've included this project as it worked so well – in part because I was able to work closely with a brilliant designer, Tim Masters. Together we developed the look and feel for the site.
What they said: "I wanted to let you know what great feedback we have had on the site so far and I've just put the phone down to another person – the third in three days – who has specifically commented on how much they like the tone, language and message."
Andy Ormiston, Director, 4 Sided Triangle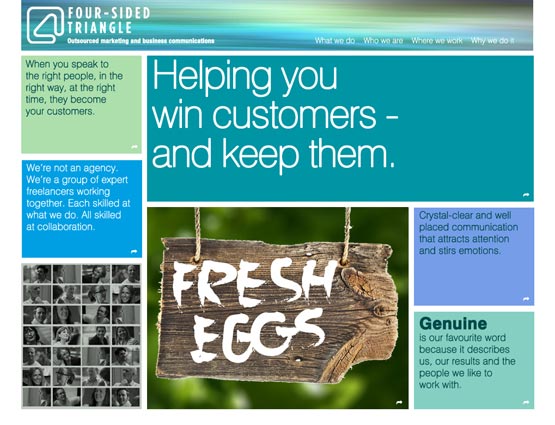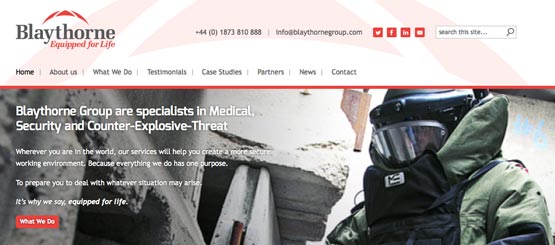 Multiple marketing materials for the Blaythorne Group
Client: Blaythorne Group
Agency: LimeGreen Marketing
Background: The Blaythorne Group is an established company that wanted to completely rebrand and reposition themselves in the market. Through LimeGreen Marketing I've helped them improve their tone of voice and bring it into line with the brilliant way they communicate in person.
What I wrote: Website, brochure ads and training course leaflets.
Sales letter for The Perfect Practice
Client: The Perfect Practice
Background: I met Gordon Sealey of The Perfect Practice when I ran a training course in Bristol in 2013. 18 months later Gordon got in touch and asked me to write a sales letter for his new company.
What they said: "Sarah was an absolute delight to work with – very professional, knowledgeable, timely and helpful – and the result of her efforts was an excellent piece of work that had the desired impact on my prospects."
Gordon Sealey, Director, The Perfect Practice