Write to Sell: the first in my new series of book recommendations and reviews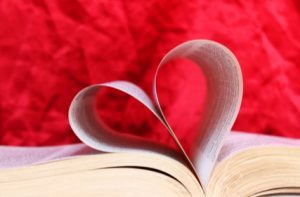 If you want to improve your writing, one of the best things you can do is read widely (you can see another blog I wrote about this here).
Because the more you read – and the more widely you read – the more you'll learn from what others have learned before you. You'll, often unconsciously, build up a wealth of knowledge about writerly tricks such as sentence structure, word choice, rhythm, repetition and pace.
And if you choose what to read wisely, you'll enjoy yourself while you learn.
To help you get started, here's a review of the book that started it all off for me.
Write to Sell by Andy Maslen
What this book is about 
As it says in the tagline to its title, Write to Sell is 'the ultimate guide to great copywriting.'
Who wrote it
Write to Sell is by Andy Maslen. You've probably heard of Andy, but if you haven't, look him up. He's well known as a best-selling author, copywriting trainer and MD of top writing agency Sunfish.
In a 2014 census of 433 copywriters he was voted the UK's third most respected copywriter.
What the book covers
Write to Sell is split into six clear sections. Together they take you through the writing process, starting with what you should think about before you even think about picking up a pen. The book guides you through every step from planning, writing and editing and ends with advice on how you can continue to develop your new-found skills.
It's full of practical advice you can easily use, exercises to help you practise and examples of what does and doesn't work.
Why you should read it
If you're new to copywriting, as I was in 2010 when I first read it, Write to Sell will help you understand both the theory and the practice of 'persuading someone to buy from you [or to think, feel or do something] just by writing to them.'
Even if you're an experienced writer, you'll learn plenty from Andy's crystal clear, tight and energetic style.
Why I recommend it
I first read Write to Sell when I was desperate to leave my job and searching for inspiration about what I could do instead.
I read the book in one sitting, used what I'd learned to write a sales letter for a friend and after she'd seen a 10% response rate the rest, as they say, is history.
Write to Sell taught me how to write effective copy. And it gave me the confidence to launch my career as a copywriter. I've been in business for eight years now and last year was my most successful to date.
So, Write to Sell helped me in very concrete ways. It can do the same for you.
Others who recommend it
Drayton Bird, the granddaddy of copywriting and who David Ogilvy said knows more about direct marketing than anyone else in the world, says:
"If I were starting out as a writer tomorrow, I would definitely want to read this book. I pretty much taught myself most of the tricks all those years ago – and it took me far too long. Had I read it, it would have saved me years of trial and, for the most part, error."
Hello. I'm Sarah Russell, a freelance copywriter from near Cardiff in south Wales.
I'll write words that will help you sell.
Call me on: 01873 776 153
Email me at: info@sarahrussellwriting.co.uk
Connect with me on: LinkedIn
Thank you for reading my blog. I hope you found something in it to help or inspire you, or to make you smile. Please feel free to share it.